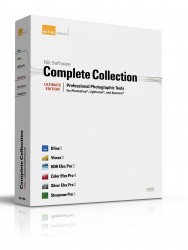 Join Dan Hughes and Nik Software on Thursday Sept 20th at 9PM Eastern(6PM Pacific) for an in-depth session on the Complete Collection.  This free training session will review the various filters in the Complete Collection and how to work with their award winning Control Point solution for simplified workflow and building editing masks.
Space is Limited! Follow this link to register today!
Digital Silver Imaging will have special pricing on the Nik Software available to all attendees as well as special coupons for some of their fine art printing solutions, including their unique silver gelatin printing process from your digital files.
Date: Thurs Sept 20th
Time: 9PM Eastern (6PM Pacific)
Cost: FREE