Hand coloring photographs is back with the introduction of the DSI Digital Silver Print® Fiber Matte paper.  This Ilford silver gelatin / silver halide, real black and white photo paper has a velvety smooth matte surface that readily accepts a variety of paints, pencils and pigments. We digitally expose this paper with your image so you can have a true black & white matte fiber photograph.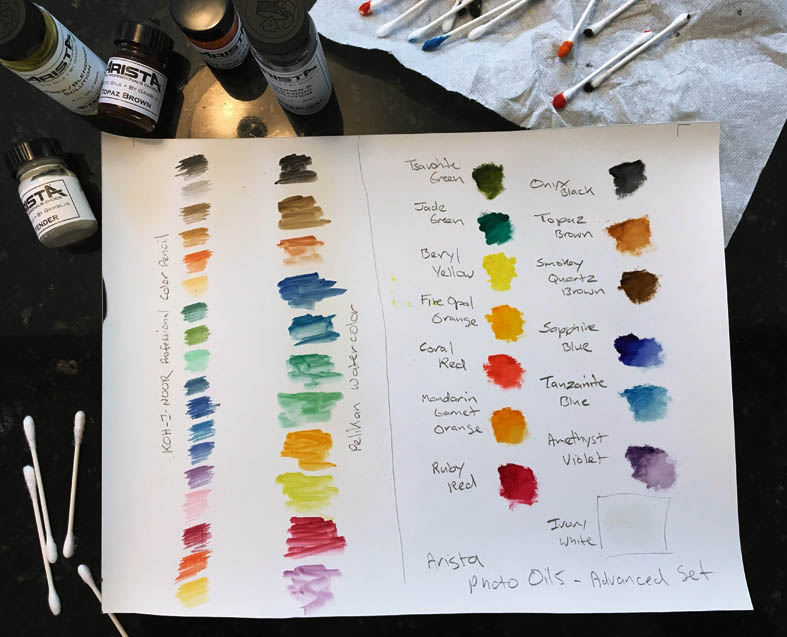 Media for Hand Coloring
Digital Silver Imaging and
Laurie Klein
, author of
Hand Coloring Black & White Photography: An Introduction and Step-By-Step Guide
,
have tested the new DSI Digital Silver Print® Fiber Matte  paper and the results are excellent. We were particularly pleased at how well the paper accepted
Arista Photo Oil Paints
. Arista oils are specifically formulated for hand coloring black & white photographs. They go on evenly and are mixable to formulate an infinite variety of color. Other hand coloring media that was successfully tested on the DSI Digital Silver Fiber Print® Matte paper was
colored pencil
, and watercolor. Please view the video included with this post for Laurie's introduction to the hand coloring process.
Best Practices for Prints to be Hand Colored
As hand coloring expert Laurie Klein suggests selecting an image "with a lot of highlights…" works best. She also suggests making multiple copies of an image to allow for experimentation.
Sepia toning
the image gives the image a base tone and may also be a good choice. Printing your image with a boarder gives you an area to experiment with color and application technique. If you are using a water base medium be mindful that water will make the paper curl and pucker so "dryer" applications are recommended.
Please remember
DSI Digital Silver Print® Fiber Matte
paper is a true light sensitive photographic paper and its fiber base curls naturally. Mounting your matte print will give you a flat surface to work on, eliminating the curling.
Hand coloring gives photographers a process to make a one-of-a-kind images. Hand coloring is a creative and fun way to put your own artistic stamp on your image making. Getting started is easy,
just upload your image here. 
Resources:
Hand coloring a DSI Digital Silver Print® Fiber Matte print with color pencil.