This workshop is a must for anyone interested in this new product. New55 PN just keeps getting better and better and we are sure that this is going to be the best New55 PN workshop yet.
This workshop will be conducted by Keitaro Yoshioka, architectural, interior, corporate, fine art photographer, and educator.  Yoshioka was the lead photographer on the Polaroid 40×80 camera at Boston's Museum of Fine Arts for 10 years. Assisting Keitaro will be instant film expert and artist, and New55 Film Project CEO Sam Hiser.
Limited to 12 participants, this workshop will take participants through all phases of using this amazing new product to produce superb instant 4×5 black and white negatives.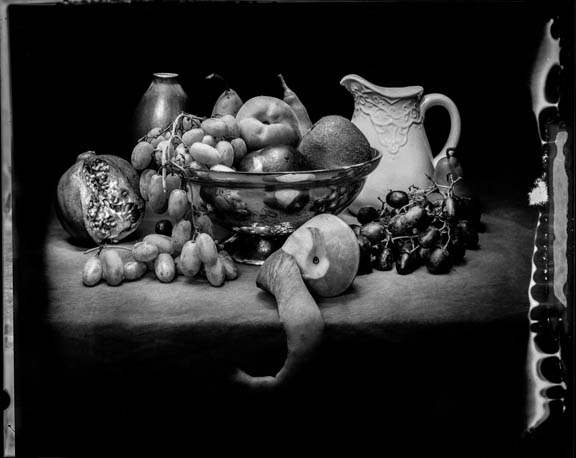 The New55 PN Workshop will cover:
• Basics of properly exposing New55 PN
• Lighting Considerations
• Proper technique for instant processing
• Fixing New55 PN negatives for stability and longevity
• Essential maintenance of 545 series film holders
• Hi-Res negative scanning basics for the New55 PN
• Photoshop adjustment of scans for optimum print output
Participants will receive their own box of New55 PN to shoot at the workshop and take home. In addition, participants will receive a a free high-resolution scan from Digital Silver Imaging's Flextight X5 scanner and a free 11×14 DSI Digital Silver Fiber Print®. (The total value of product and services participants will receive during this workshop is $154)
What to bring?
Participants are encouraged to bring their own 545 series holder, if they own one, and note taking equipment. 4×5 Cameras equipped with 545 holders will be provided for use at the workshop. Lunch will be served and drinks and snacks can be purchased at the cafe next door.
When & Where
Saturday, January 28, 2017 – 10:00 to 4:00
Digital Silver Imaging
9 Brighton Street
Belmont, MA 02478
617 489-0035
Cost $195.00
Attendees of this workshop will each receive a box of New55 PN Instant film, 1 Hi-res 4×5 scan, and an 11×14 DSI Digital Silver Fiber Print®. Lunch is also included, for the total fee of $195.00
Instructor Bios
For Keitaro Yoshioka's Bio follow this link.
SAM HISER is CEO of New55 FILM . His MFA in Photography is from Lesley College of Art and Design.  See his work at hiserfotograf. He received an MBA, from Duke University (1990), and a from BA, St Lawrence University (1986).
*Refund Policy: Because our instructors commit their time to workshops and space is limited, our refund policy is as follows: Cancellations 2 weeks prior to the workshop will receive a full refund. Cancellations a week before the workshop date will receive a 50% refund. All other cancellations will not receive a refund but may apply 50% of the workshop fee to a future workshop of the same or greater price. You must notify us of your cancellation or inability to attend via email. (info@digitalsilverimaging.com).