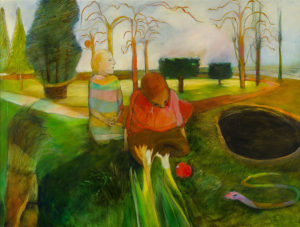 We approach art reproduction as a collaborative process. At Digital Silver Imaging we use the highest standards of image capture, color corrected workflow, and archival print reproduction. It takes more than sophisticated equipment, or a giant digital file, to make a good reproduction. Art reproduction takes a high level of craft and an understanding of the mediums used.
No print will ever duplicate an original painting, drawing or mixed media work, but we strive to achieve a visual and perceptual match with every print.
Our Art Reproduction Process
Your artwork is digitally photographed to accurately reproduce color and texture.
All files are color balanced.
Includes a coupon for 10% off giclée/inkjet prints and a free 8.5×11″ proof
We can ship your prints directly to a client in the next state or around the world.
Basic Capture
Premium Capture
Flat artwork up to 20x24"
For dimensional artwork requiring custom lighting or pieces over 20x24"
Original size
20x24" Max Dimension
24" Max Dimension
30" Max Dimension
40" Max Dimension
48" Max Dimension
Over 48"
Pricing
$75 Each
$150 each
$195 each
$250 each
$300 each
Custom
3 to 4
$50 Each
$125 each
$165 each
$200 each
$250 each
Custom
5 to 10 (call for 10+)
$45 Each
$115 each
$150 Each
$175 Each
$225 each
Custom
Upon review prices may change depending on artwork surface and materials. Basic Capture multiple piece price applies to works of a similar size.
File Delivery
Hi-res files transferred to thumb/flash drive provided by customer – No Charge
Hi-res files transferred via electronic upload free
Hi-res files provided on DSI 8gb thumb drive $10
Contact or call us at 617 489-0035 for more information about our fine art reproduction services.