The DSI Digital Silver Print® is why we started DSI
Digital Silver Imaging is the first, and only, New England-based photo lab to integrate photographic laser technology and classic black & white printing. This technology is why Eric Luden started this lab in 2008. Since 2008 we have added color pigment inkjet printing, mounting, matting and framing.
Most photo labs produce digital black & white prints on color (RA4) papers or a variety of inkjet printers. These two processes can produce inferior black and white photographs because of inconsistent tonality, color variance and unproven longevity.
Here is why the Digital Silver Imaging black & white print is better:
No Tone Disruption. DSI uses a light source, exposing a silver gelatin layer within the paper to produce a true neutral continuous tone.
No Color Variance. Color RA4 printers rely on color dyes to replicate black & white tones, so blacks and grays often have a hint of other colors (i.e. magenta or cyan). DSI´s print process uses light, silver, and chemistry. Blacks are 100% black, grays are fully gray, color shifts are non-existent.
No Ink Reflection. Too much ink on paper can result in unwanted glare or metamerism across a print.
No Unwanted Texture. In order to address the challenges of photo printing, inkjet paper manufacturers have begun producing special photo inkjet papers with a matte finish. However, these papers come with an issue all their own – unwelcome texture.
No Questions about Longevity. Fiber-based black & white prints are proven to last over a hundred years. Why take a chance that your once-in-a-lifetime image may end up short-lived?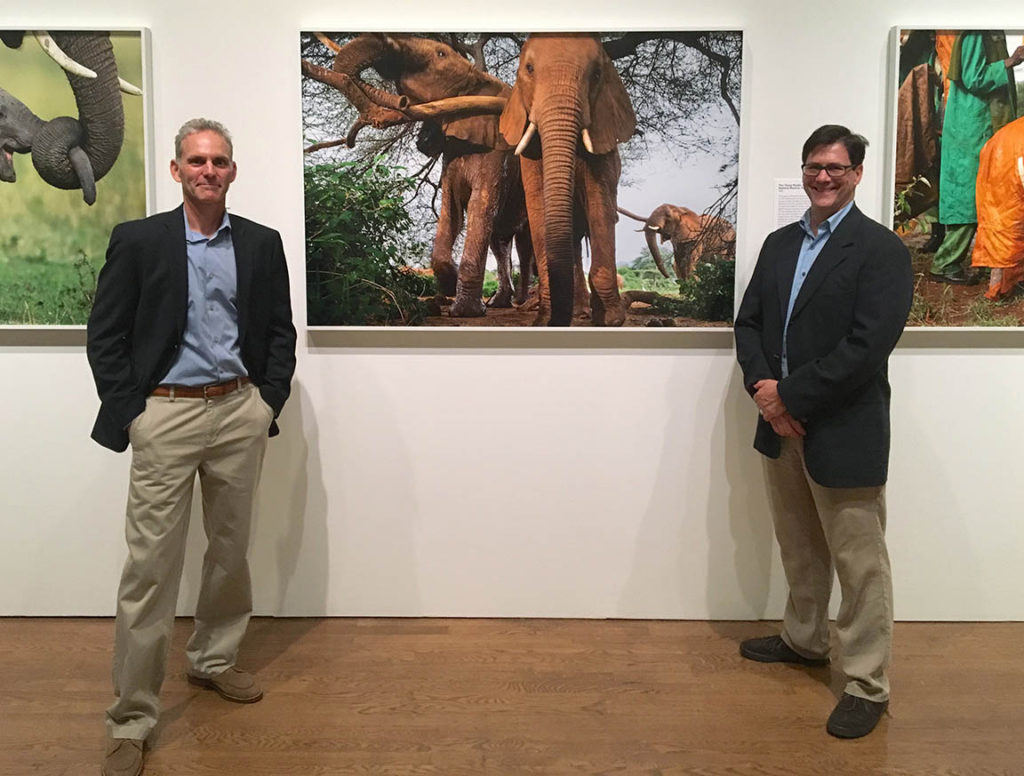 The DSI Story
Digital Silver Imaging was founded by Eric Luden, a former Ilford executive, and his wife, J. Sybylla Smith, a photo curator. Eric's passion for photography started in college and has continued to this day. After graduating from Boston College Eric worked in the retail photo industry and as a commercial and fine art photographer. In the 1990s he served as a consultant to Eastman Kodak's black & white division. His work at Kodak complete, he joined Ilford Photo were he worked for the next 12 years. At Ilford he gained a profound knowledge of photographic processes, photography labs and the needs of the photographic community. When he left Ilford, he was VP of Marketing for Ilford's parent company HARMAN Technology.
Inspired to bring digital printing on real black & white photo paper to the public Eric opened the doors of Digital Silver Imaging in 2008. Although the country was undergoing the worst recession in decades, he forged ahead pioneering the direct black & white digital print process in New England. Digital Silver Imaging has continued to innovate, implementing products and services that keep real custom black and white prints affordable and accessible to all photographers.
In 2010 Luden asked Andrea Zocchi to partner with the DSI team and the company expanded into fine art color inkjet printing, expanded finishing services, matting, and mounting. Zocchi spearheaded the successful DSI Kickstarter to expand the labs capabilities with the construction of  a one-of-a-kind b&w print processor and the acquisition of a larger laser exposure unit.
As part of the company's mission Digital Silver imaging has become a resource and supporter of the photo community. DSI has provided a satellite gallery for the Griffin Museum of Photography until 2017. With the assistance of J. Sybylla Smith, DSI has hosted numerous noted photographic exhibitions including: Off the Wall: Fashion in Black & White, Splashion!, i See: The eyes of VII in the hands of Hipstamatic, and Rock and Roll. DSI continues to be a community resource hosting Documentary Matters and event put on by The Social Documentary Network, and numerous workshops throughout the year.
Digital Silver Imaging provides ongoing support to art organizations such as The Boston Photographic Resource Center ,  The Society of Photo Education ,  and The Griffin Museum of Photography to name only a few. Our internship programs provide an educational link to the photo community and add valued experience to photo education. At Digital Silver Imaging we hope to be a resource for everyone that loves photography not just our customers.