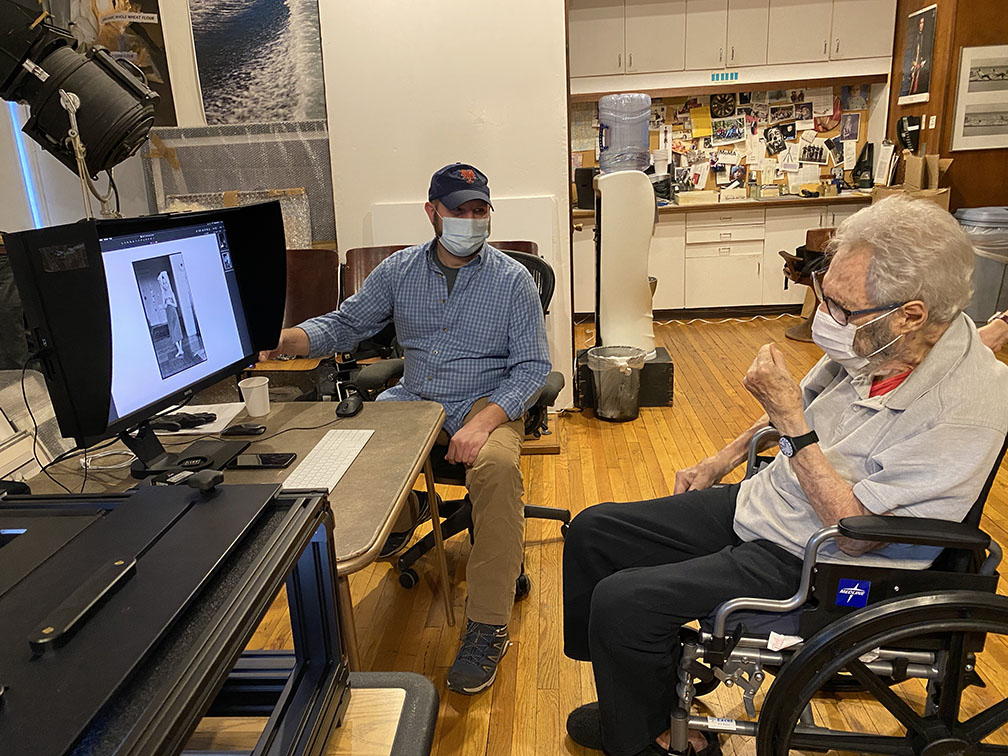 Elliott Erwitt's many photographs have become part of the world's visual vernacular. His images for Look, Life, and Magnum capture a world of humor, beauty and irony. His prolific output has filled over 20 published books, with a new book just released in 2021. Elliott's prints are in virtually every major museum collection in the US and abroad. At the age of 92, Elliott Erwitt hasn't slowed down much, he's involved in a variety of projects and working on his archive.
Elliott Erwitt's archive is where Digital Silver Imaging comes into the picture. Rick Smolan, former Time and National Geographic photographer and Elliott's son-in-law, came to us with an idea for on-site film digitization. He said that Elliott was reluctant to have his archive leave the studio—a concern widely shared by other photographers—so high resolution on-site high resolution image capture would be ideal. Within In a few short months we had sourced the required high resolution equipment, hired PhaseOne and CaptureOne expert Scott Nidermaier, and formed the Digital Silver Imaging On-site Image Preservation Service™.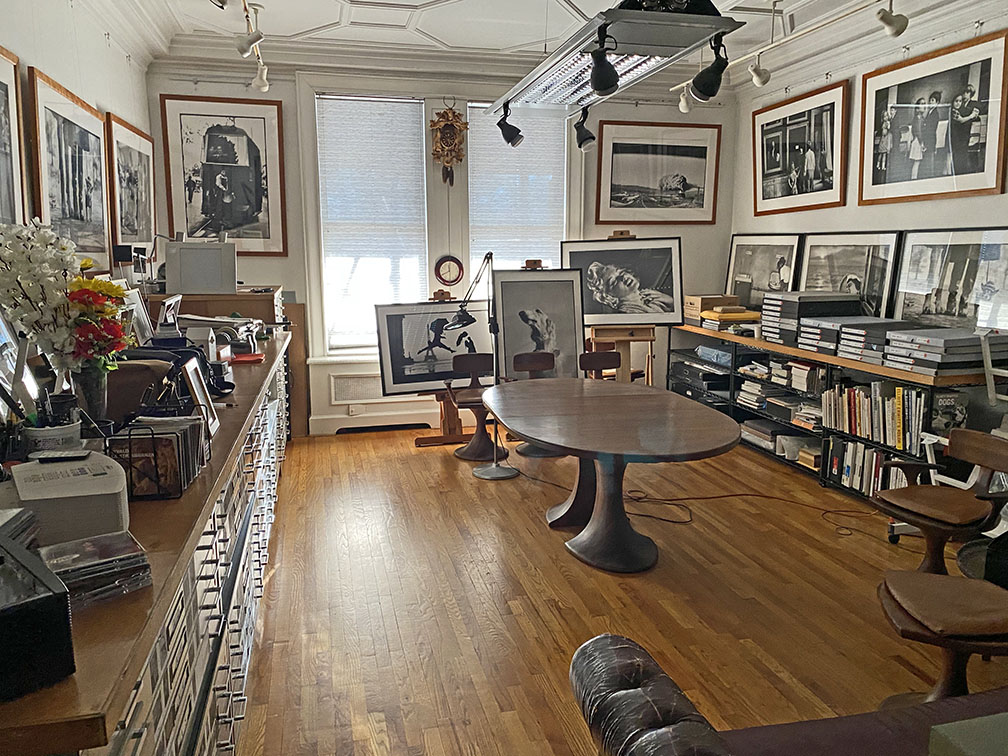 On a chilly Sunday afternoon, Scott and DSI's Eric Luden got to work digitizing Elliott's archive. Over the course of the next several days the pair would set up in Elliott Erwitt's studio and rapidly capture some 3,400 negatives and transparencies. For some photographers such an undertaking could take months or even years, but utilizing our On-site Image Preservation Service™ the job was completed in under three weeks. At the core of the system we utilize a high resolution digital camera mounted with a flat field lens. This method of digital capture produces drum scan quality images with a click of the shutter. Unlike drum scanning, this process minimizes contact between film and machine, dramatically reducing the risk of scratching or damage.
Scott has emphasized that each job is different and attentive preparation is the key to a smooth digital archiving process. The On-site Image Preservation Service™ operates on the principle that every archive is unique, and we customize the service to fit the needs of each client.

Much of the credit for the efficient digitization of Elliott' Erwitt's archive goes to his studio manager, Mio Nakamura, who organized the film by box, contact sheet, and negative with a corresponding spreadsheet, so there was no confusion about which images to capture. With the digitization of Elliott's prized images now complete, his entire film archive will be housed at the Harry Ransom Center at the University of Texas at Austin. It's a comfort to know that Elliott's film will be preserved in perpetuity.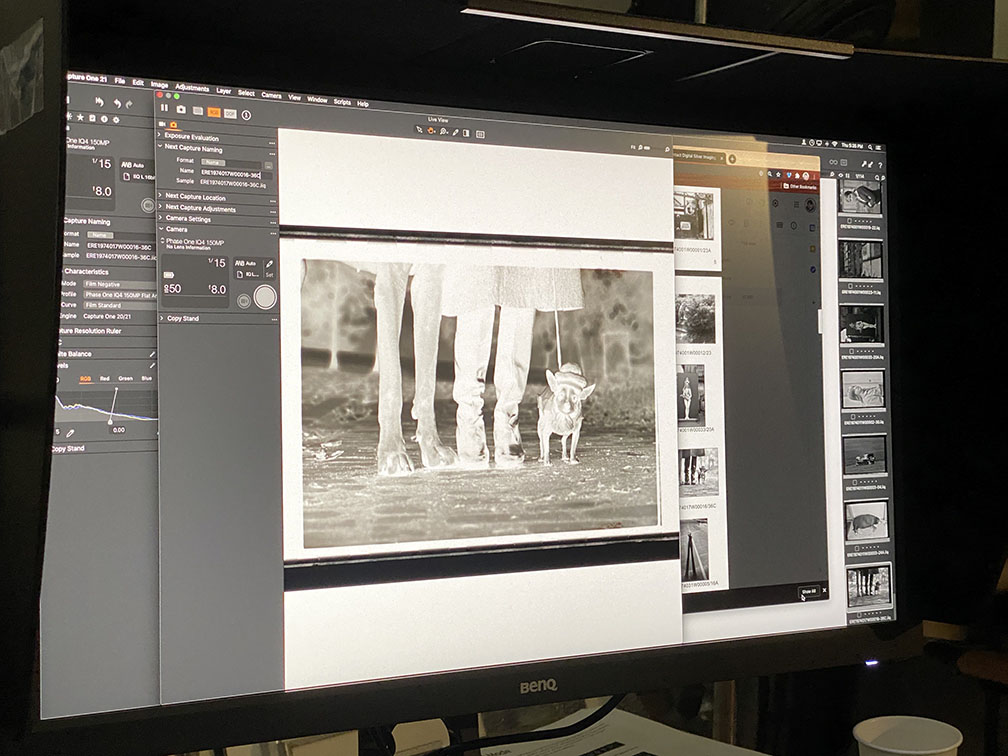 Looking back on Elliott's project, Scott reflected, "It was fascinating to see a sheet of great negatives and wonder why Elliott picked one negative over another. Also, we digitized many images of family that obviously had personal significance to Elliott. Elliot Erwitt lived with a camera in his hand. Sure the Marilyn Monroe and celebrity images are amazing, but there are so many great images that have never been seen before. It makes you realize that archiving is not just about a financial legacy, it's a personal legacy. It tells you so much about the life of the artist."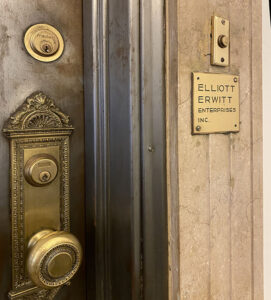 Digital Silver Imaging is grateful to Elliott Erwitt, Mio Nakamura and Rick Smolan for inviting us to collaborate on this important project. We feel that we played a role in photo history, providing a service to one of the greatest living photographers.
If you are interested in our On-site Image Preservation Service™ please contact Scott Nidermaier at scott@digitalsilverimaging.com.