Instructor Bio: Anne Eder, holds a masters degree in Photography and Integrated Media, and has studied with Christopher James, author of the Book of Alternative Processes. Her gum bichromate images and studio practice are featured in Gum Printing: A Step-By-Step Manual Highlighting Artists And Their Creative Practiceby Christina Z. Anderson, published by Focal Press/Routledge 2017. Her work has been exhibited internationally and is held in both public and private collections.
Website:  www.anneeder.com.
Instagram:  @darcflower
Twitter: @ChansonetteE
Etsy shop: Woods & Willowbone
Special thanks to Hahnemühle USA for providing their beautiful new alternative processes paper,  Hahnmühle Platinum Rag for this workshop.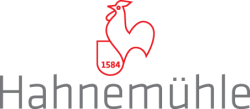 *Refund Policy: Because our instructors commit their time to workshops and space is limited, our refund policy is as follows: Cancellations 2 weeks prior to the workshop will receive a full refund. Cancellations a week before the workshop date will receive a 50% refund. All other cancellations will not receive a refund but may apply 50% of the workshop fee to a future workshop of the same or greater price. You must notify us of your cancellation or inability to attend via email. (info@digitalsilverimaging.com).