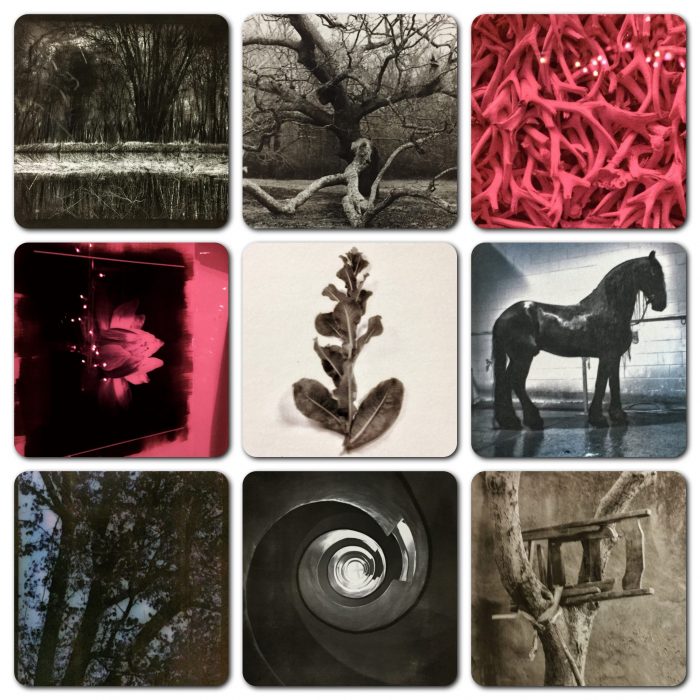 Ziatypes are a versatile palladium-based printing-out process that makes it possible to assess exposure during development. This beautiful  alternative process maybe the perfect match for your photographic imagery. The Ziatype Workshop is for beginners and photographers with basic knowledge of the ziatype process. Expert instructor, Anne Eder, will take participants through the complete process of making ziatypes from digital image to finished ziatype print.
Anne will step participants through the entire process, starting with making a contact negative on an inkjet printer, coating of light sensitive paper, exposure with sunlight, and the final archival wash.
During the course of this day-long workshop participants will focus on:
• Perfecting negative conversion curves for better print results
• Creating a negative to express your vision
• Understanding ziatype chemistry
• Creating additional color and tone in your ziatype
If you are curious about the advantages of Ziatype printing here is a brief list:
• Ziatypes utilize a printing out process (POP), images can be evaluated as they print, resulting in far fewer underexposed or overexposed prints.
• Greater contrast control without graining
• Greater paper acceptance, prints well on most papers.
• Greater color control. You can "dial in" various shades of brown to red brown, purple to neutral grays.
• No developer needed.
• Excellent blacks (dmax)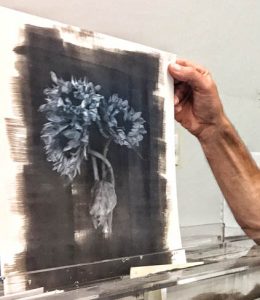 All materials needed will be provided, prints will be made on Hahnmühle Platinum Rag paper. Participants need to bring 3 to 4 images on a flash drive, CD, or their laptop. Images should have good tonal scale in both the highlight and shadow areas. Files should be 300ppi, and approximately 5×7 in size. Participants will be able to keep, the prints, negatives, and custom curves made during the workshop.
Please note: This workshop is designed for first time participants. If you'd like to participate in an advance ziatype workshop please contact Andrea@digitalsilverimaging.com.
Date: February 22, 2020
Time: 10:00-6:00 with a break for lunch
Place: Digital Silver Imaging, 9 Brighton Street, Belmont, MA
Fee: 345.00
Student Discount: Currently enrolled students can receive a 10% discount on the cost of the workshop. Use promo code: Student10 at checkout. You will be asked to present your valid student ID at the workshop, if you do not have a valid ID you will be charged the full $295.
Anne Eder Bio:
Faculty Penumbra Foundation NYC
Faculty Harvard University, Harvard Ceramics Program
Member SPE, NCECA, NESA
Anne Eder is an interdisciplinary artist and educator from Philadelphia. She has won multiple awards for alternative process photographic work including two Julia Margaret Cameron awards and a first place Pollux award. in addition, her documentary series on Plum Island, a barrier reef at risk due to climate change won a first place Julia Margaret Cameron award in 2019. She holds an MFA in Photography and Integrated Media from Lesley University College of Art and Design, where she studied with Christopher James. Her gum bichromate images and studio practice are featured in Gum Printing: A Step-By-Step Manual Highlighting Artists And Their Creative Practice by Christina Z. Anderson, published by Focal Press/Routledge 2017.
Website:  www.anneeder.com.
Instagram:  @darcflower
Twitter: @ChansonetteE
Etsy shop: Woods & Willowbone
Special thanks to Hahnemühle USA for providing their beautiful new alternative processes paper,  Hahnmühle Platinum Rag for this workshop.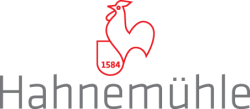 *Refund Policy: Because our instructors commit their time to workshops and space is limited, our refund policy is as follows: Cancellations 2 weeks prior to the workshop will receive a full refund. Cancellations a week before the workshop date will receive a 50% refund. All other cancellations will not receive a refund but may apply 50% of the workshop fee to a future workshop of the same or greater price. You must notify us of your cancellation or inability to attend via email. (info@digitalsilverimaging.com).