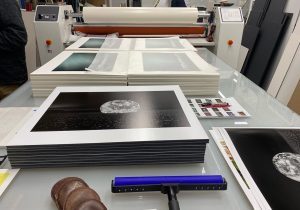 Imagine selling your prints without the worry and the cost of equipment and inventory while avoiding the time consuming tasks of packaging and shipping. Doing You can offer all this to your clients with the confidence that your images are being printed at the highest quality standards. Digital Silver Imaging's Print on Demand Service frees you to concentrate on the important part of your business, leaving the printing and fulfillment to the professionals.
How does it work?
Contact us and we'll help customize a solution that works for you. We've helped organizations like the Lucie Foundation, Rock Paper Photo, Catchlight, W. Eugene Smith Fund, Herbie Greene and many other photographers with their print on demand needs. We start by discussing your print specifics, website, and ordering method. In most cases we can make our service as custom as you desire.
How do you package my prints?
No one wants the hassle of a damaged print. We use the appropriate packaging for the type and size of print, from tubes, reinforced boxes, to custom built wood crates for very large framed prints. Prints alone are always put in protective sleeves and every print is packaged by hand. We ship daily with UPS, USPS, FEDEX and DHL. We use as much eco-friendly packaging as possible.
Can you include my branding with print orders?
Yes. We will include any branding materials that you provide us. Often our clients want a letter or brochure included.
Can you track my shipments?
Depending on the agreed shipping service, order tracking is happens automatically.
How would I sign or authenticate my prints?
We can come up with a variety of solutions. Most customers either employ a Certificate of Authenticity or a custom stamp. We can also work with you on editioned print runs.
Can you frame my prints?
Absolutely! We offer a variety of frames from our classic and affordable Value Frames to custom frames that can be made to your specifications.