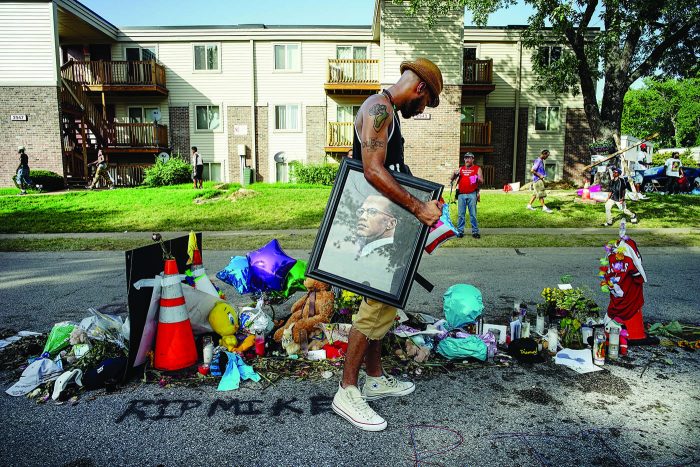 Ruddy Roye and Digital Silver Imaging first collaborated at Photoville 2015. As a Photoville sponsor, we printed Roye's exhibition, When Living is a Protest. This was the first time we had the pleasure of working with Roye and would begin a period of great achievement for this important artist.
Through the preliminary proofing process and production of  When Living is a Protest, both Roye and Digital Silver Imaging (DSI) understood that we could be good collaborators. At DSI we always strive to be a resource for our clients. Knowing that Ruddy often shot with a Leica, we introduced him to the good folks at Leica USA, who instantly took to his warm personality and great talent. Leica asked Roye to lead one of their prestigious Leica Akademie Workshops, which he did in Washington DC the following year.
Roye's 2015 Photoville exhibition was noted as a "must see" by the New York Times, The Guardian, and many other reviewers. At that time Digital Silver Imaging was also making prints for photographer Thomas Roma, who was exhibiting at Steve Kasher Gallery in NYC. Kasher, one of the foremost experts in New York on civil rights era photography, connected with Roye through DSI and another exhibition resulted.
The exhibition at the Steven Kasher Gallery was Roye's solo gallery debut. Digital Silver Imaging printed 20 large scale images on metallic paper. The combination of Roye's colorful, sensitive and bold images were a challenge to print, but the resulting images are luminous and three dimensional due in part to the paper used. The gallery and Roye also had a flash sale of smaller, 8×8, prints also printed by DSI. Roye's exhibition received accolades from reviewers and the public.
Along with Roye's exhibition at Steven Kasher Gallery, his work again appeared at Photoville 2016 in a group exhibition by the collective Kamoinge. All the prints in the Kamoinge exhibition were made by Digital Silver Imaging. He was also a featured artist at the LOOK3 Festival of the Photograph.
At the time of this post Randolph "Ruddy" Roye continues to make great work and he was just selected as TIME's Instagram Photographer of the Year. We'd like to congratulate Ruddy on his well deserved recognition. Working with Ruddy has been our privilege, and we hope to collaborate with him for years to come.