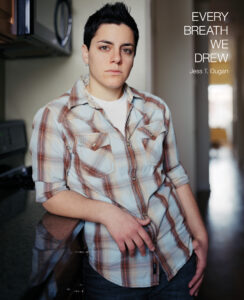 Jess T. Dugan was born in 1986 in Biloxi, Mississippi. Their work explores identity and gender through several mediums, namely photography, video, and writing. They received their MFA in Photography from Columbia College Chicago, their Master of Liberal Arts in Museum Studies from Harvard University, and their BFA in Photography from the Massachusetts College of Art and Design.
Dugan has had a wildly successful fine art career thus far, with works in the permanent collections of over 50 museums. At only 37 years old, Dugan's work hangs proudly in The Smithsonian National Portrait Gallery, the International Center of Photography, the Museum of Fine Arts, Boston, and the Library of Congress – just to name a few.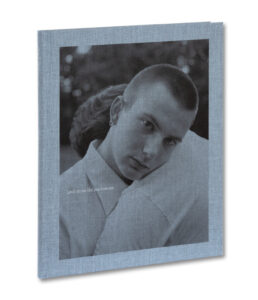 Jess has published a few different projects as photography books as well. Most recently, Look at me like you love me was released last year, and marked their first time publishing with MACK. This career milestone brought even more notoriety to the body of work, which has been ongoing for nearly eight years. The images reflect on desire, intimacy, companionship, and the way that these emotions have the potential to rule our lives. Dugan combines self portraiture with portraits of individuals and couples, and includes still lifes and personal writing as well. Viewers are tasked to consider all of the moving parts that encompass a life, their own and others.
Previously, Jess put out To Survive on This Shore: Photographs and Interviews with Transgender and Gender Nonconforming Older Adults, in collaboration with Vanessa Fabbre. The body of work was published with Kehrer Verlag in 2018, and emphasized the visibility of a generation who blazed trails for the entire community. The sitters speak candidly about their individual experiences, and their words accompany their images. The release of the book marked the end of a project that began in 2013, and the work has received abundant praise since. To Survive on This Shore has been on view all around the country, from Portland to Provincetown.
Their first book, Every Breath We Drew, was published in 2015 by Daylight Books, and combines self portraiture with portraits of others. In a study of queer experience and actively constructed masculinity, these portraits examine the intersection between individual identity and the search for connection and intimacy. The settings are typically very personal, such as the interior of the subject's kitchen or bedroom, creating a deeper connection with the careful consideration of each portrait.
J. Sybylla Smith had the pleasure of interviewing Jess on her podcast "Got Punctum," and writes:
"Jess Dugan utilizes their skilled observation and keen awareness of the dynamics of portraiture to pose questions on love, loss, risk, trust and belonging. Sixty poetic images possessed of affection and agency, are intermixed with poignant and highly personal prose, to create an object of beauty and an accompaniment to the trials and triumphs of a fully lived life."
Post by Josie Rybczyk