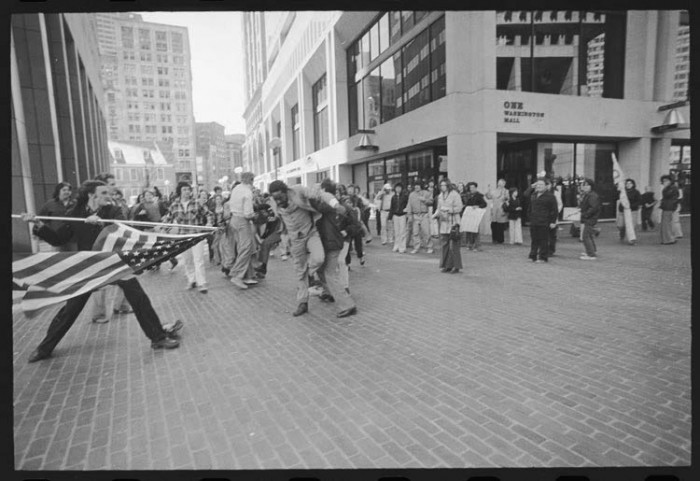 Stanley Forman's Pulitzer Prize winning photo, The Soiling of Old Glory, remains iconic, decades after it was captured. A white teenager, Joseph Rakes, assaulting a black lawyer and civil rights activist, Ted Landsmark, seconds before he is struck with an American flag. The attack took place on April 5, 1976, during a protest in Boston against court-ordered desegregation of school busing.
Although this image has been viewed by thousands, the complete story of making the photograph had never been told, until Eric Luden at DSI had the idea of printing the entire negative strip.
The Pulitzer moment was nearly missed, when every press photographer's nightmare occurred, equipment failure. The Boston Herald photographer struggled with his equipment, and managed to free the jammed film just in time to capture Rakes in the despicable act.
Digitally scanning the strip of 35mm film, shows the equipment malfunction and the one perfect image. Digital Silver Imaging made DSI Digital Silver Prints® of both the Pulitzer image and the film. Both are matted and framed and available for sale from Stanley's website.