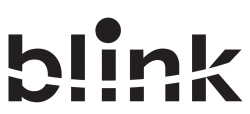 Now that you've paid, registration is the next step. The information on the form below is REQUIRED to create a wall label for your print and to let us know if you would like to donate more than 10% to the The Griffin Museum of Photography.
You can also choose to have Digital Silver Imaging make your print at a 25% discount. Please select the "Need DSI To Make Print" in the form below and you will be asked to upload a file.
IMPORTANT STEPS & DATES
• Complete this form before your print arrives at Digital Silver Imaging.
• Sunday, 5/15/16 – Last day to upload file, if DSI is printing your photo at a 25% discount
• Thursday, 5/19/16 – Last day to drop your work off at Digital Silver Imaging, 9 Brighton Street, Belmont MA 02478
• Please make sure your print is properly packaged and labeled with your name, title and sale price.
Note: Maximum print price is $300. No frames or mats please. Max print size 20×30.
Blink is sponsored by