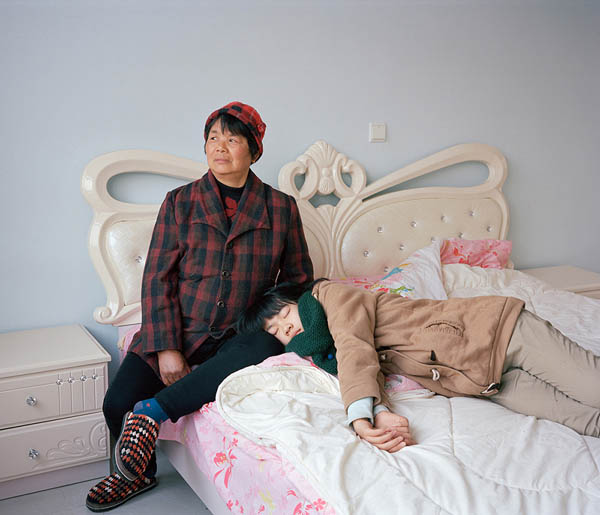 The Digital Silver Imaging (DSI) Portfolio Awards were created to provide a select graduate with a professional quality printed portfolio of custom silver gelatin black & white and/or museum quality color inkjet prints. Honorable mention awards of custom printing will also be given. This juried award is Digital Silver Imaging's effort to assist emerging fine art photographers establish their career.
The DSI Portfolio Award will recognize three recent graduates in the field of photography. The winners will receive $1250 in retail value of printing and finishing services from Digital Silver Imaging. In addition, all submitted work will be reviewed by a panel of elite jurors.
AWARDS: 3 Awards of $1250 in printing services, retail value*, from Digital Silver Imaging.
ELIGIBILITY: Entrants must have graduated from an accredited college or university within the past 5 years. A copy of your transcript, or a copy of the applicants diploma is required with entry. DSI invites photographers working in all mediums.
FAQ: Follow this link to view the FAQ page.
JURORS:

Debra Klomp Ching, Director Klompching Gallery, NYC. Full bio to come.
Stephen Marc is a Professor of Art in the Herberger Institute's School of Art at Arizona State University. Marc began teaching at ASU in 1998 following 20 years at Columbia College Chicago. He is a photographer and digital montage artist, whose research, Passage on the Underground Railroad was published in conjunction with University Press of Mississippi in 2009, a University at Buffalo Galleries' traveling exhibition, and is a registered interpretative program of the Network to Freedom division of the National Park Service. Previously, Marc published two other photographic books: Urban Notions (1983), The Black Trans-Atlantic Experience: Street Life and Culture in Ghana, Jamaica, England, and the United States (1992). His public art commissions include community-specific digital montage projects in Chicago for the CTA (Chicago Transit Authority) 79th Street Red Line Train Station and the Avalon Public Library (2006-2007), and for Jamestown Community College (NY) on both the Jamestown and Cattaragus County campuses. Recently, he has created digital montage relocations Black Americana (pre-1935 postcards and trade cards, etc.) and documenting African American historic sites and commemorations, and is currently working on a photographic overview of American life and culture.
J. Sybylla Smith is an independent curator, educator and consultant. As the Director/Curator of the Griffin Museum of Photography at Digital Silver Imaging Gallery she curated 20 fine art photography exhibitions featuring over 70 international photographers. Smith has published over 100 advertising campaigns and fashion editorials, and been a Contributing Editor for Niche Media, Art Director for LL Bean and Creative Director for the Mandarin Oriental. She teaches graduate level curriculum on Creativity and Concept Development and is a Graduate Thesis Advisor at the School of Visual Arts.
HANDLING FEE: The handling fee is $15 for 5 images. This fee goes to pay administrative expenses.
SUBMISSION REQUIREMENTS:
• Complete submission form below
• Transcript signifying completion of degree or copy of diploma received within last 5 years will be requested of all winners. Failure to provide transcript or copy of diploma will result in disqualification.
• Upload up to 5 images. Each image must be a JPEG, and not exceed 1000 ppi in height or width, and no less than 900 ppi as the largest dimension.
• Payment of $15 Handling fee
ACCEPTANCE NOTIFICATION:
Selected artists will be posted on the website by November 1, 2016.
IMPORTANT DATES:
• Entries due:   June 9, 2017
• Notice of Winners: October 20, 2017
• Print award to be utilized by November 1, 2018.
Follow these links to see the winners of the 2016 and 2015 Digital Silver Imaging Portfolio Award Winners.
RULES and USE RIGHTS:
Each photographer retains copyright of his or her images, and proper credit lines will be attributed to each photographer when exhibited or screened anywhere by Digital Silver Imaging (referred to as DSI).
By entering this competition, you agree and acknowledge that DSI is permitted to receive and review your registration data. Participants agree that personal data including, but not limited to, name, mailing address, phone number, and email address may be collected, processed, stored and otherwise used for the purposes of conducting and administering this photo competition.
By submitting, photographers grant DSI the right to use their images for future promotions of the DSI Portfolio Award with proper credit line. Photographers grant the use of their image(s) as stated without further contact or compensation from DSI.
In submitting, you acknowledge these photographs to contain original material created without copyright infringement of a third party, celebrity, or stock image. The photographs do not contain any material that could constitute or encourage conduct which would be considered a criminal offense, give rise to civil liability, or otherwise violate any law. To the best of your knowledge, the photographs do not contain any infringing, threatening, abusive, harassing, libelous, or defamatory content. You confirm that each person depicted in the photograph has granted permission to be portrayed as shown.
You agree to fully indemnify DSI in respect of all royalties, fees and any other monies owing to any person by reason of your breaching any of the foregoing.
If you did not win in the past you may still submit images, as long as you meet all other requirements. Past winners are ineligible.
Submitting artists will be added to the DSI mailing list.
*Award has no cash value, and cannot be redeemed for cash. This award is not transferable, and is for the use of the recipient only.