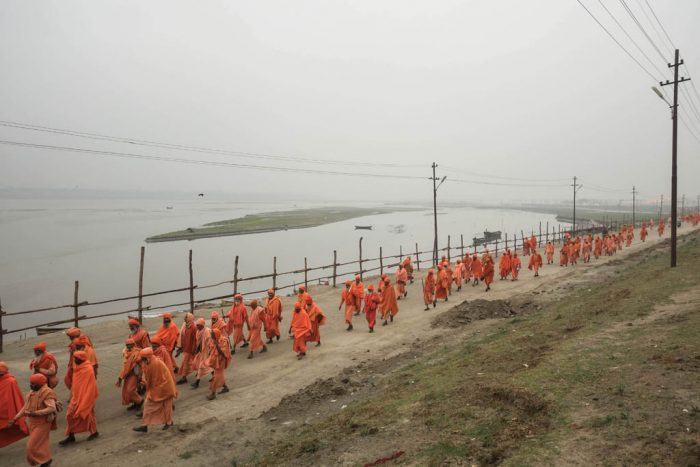 The Art of Storytelling with Eric Bouvet is an intensive workshop created to sharpen and refine the participant's documentary photographic skills. This hands-on workshop will take place over 2 days, where participants will shoot on location, learn how to edit work, review their images, and examine the various aspects of creating a photo story.
Eric Bouvet is a renown visual storyteller. He has photographed everything from wars to beach culture, and refugees to burning man. Bouvet's work has appeared on the pages of Time, Newsweek, Paris Match, and the New York Times. This workshop is a unique opportunity for a small group (12 participants max) to learn from a master.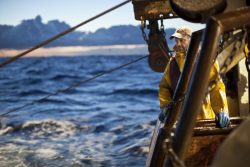 What will be covered in this workshop:
Day 1 (9AM–6PM+)
Introduction to the mastery of creating iconic images (Doors open at 8:45, meet eric and share a cup of coffee)
Review of participants work (Each participants is asked to bring 25 images, with their top 5 selected)
Lunch
Travel to location*(downtown Boston, exact location TBD)
Shoot on location
End of day recap (Happy hour & dinner optional)**
Day 2 (9:45AM–5:30PM)
Theory and examples of project editing
Participants edit their work with Eric Bouvet
Lunch
Next steps: Magazines, Books, Exhibitions, etc.
Participants present edited work
Wrap-up
What do participants need to bring:
Day 1
A photography portfolio (print or digital): 5 images (participant's favorites or short story) and up to 20 additional images to complement the review (optional)
A digital camera fully charged
One or two memory cards
Day 2
Personal laptop equipped with editing softwarewith images of previous day's shoot loaded. (Lightroom recommended – Free trials version available online)
This workshop is limited to 12 participants
When: Saturday September 10 & Sunday September 11
Where: Digital Silver Imaging, 9 Brighton Street Belmont
Fee: $645
Note: This workshop has been canceled due to unforeseen events. Please let us know if you'd be interested in attending this workshop in the future by sending us an email.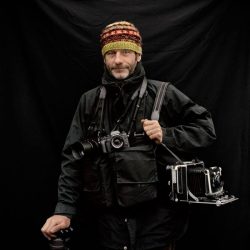 Instructor Bio: Eric Bouvet worked as a staff photographer at the French photo agency Gamma during the 1980s, and launched his freelance career in 1990. He first won international recognition with his 1986 pictures of the rescue efforts in the aftermath of a volcano eruption in Omeyra, Colombia. Since then, Bouvet has covered conflicts in Afghanistan, Iraq, Iran, Chechnya, Sudan, Somalia, the former Yugoslavia, Lebanon, Israel. Northern Ireland, Kurdistan, Surinam, Burundi, Libya and Ukraina.
He has covered major international events including the funeral of the Ayatollah Khomeini in Iran, the Tiananmen Square in China, the fall of the Berlin Wall, Prague's Velvet Revolution, the U.S. attack on Libya, the release of Nelson Mandela, and Olympic Games and the migrant crisis in Europe.
He has also worked on many 'society' stories including life in Russian jails, young sailors on aircraft carriers, French police working in the Paris suburbs, France's last coal miners, and life at a pediatric clinic for children with cancer. Since 2011, he work also on documentaries projects with large format camera, 4×5 and 8X10 : first one "Sex, Love…" second about " Peace" and still in 2016 "Chaos".
His work has been published in many international magazines including Time, Life, Newsweek, Paris-Match, Stern, NYT magazine and The Sunday Times Magazine. He has also led photographic campaigns of UN and various NGOs and charities including Medecins Sans Frontieres (MSF), International Red Cross (ICRC), Medecins du Monde (MDM) and Action Against Hunger (ACF).
Along the way, Bouvet has received five World Press Awards, as well as two Visa d'Or, the gold medal of 15th anniversary of the photography, the Bayeux-Calvados Award for War Correspondents, the Public award from Bayeux-Calvados, the Front Line Club award and the Paris-Match Award.
*The organizing team will be glad to help arrange transportation to the shooting location, however individual participants are responsible for their own transportation. (There is a T station minutes away from Digital Silver Imaging.)
**Happy Hour and Dinner with the instructor on the first day is optional (not included in the workshop fee).
Refund policy: Because our instructor commits his time to the workshop and space is limited, our refund policy is as follows: Cancellations 3 weeks prior to the workshop will receive a full refund. Cancellations 3 weeks before the workshop date will receive a 75% refund. Cancellations 1 week before the workshop date will receive a 50% refund.  All other cancellations will not receive a refund. You must notify us of your cancellation or inability to attend via email (stanleypriscilla@gmail.com or info@digitalsilverimaging.com). In case the workshop is cancelled by the organizer, participants will be notified and receive a full refund.