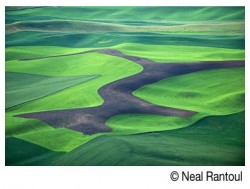 Having had over 50 one-person exhibitions, photographer and educator Neal Rantoul knows how to effectively create and edit a body of work. In this day long workshop Neal will impart his expertise on how to take your work to the next level. He will give you the background on how to prepare for the presentation of your photography to curators, gallery and art directors. If you are ready to raise the bar on your photography and presentation this workshop is for you.
Topics covered:
What should my portfolio look like?
• Appropriate size for your preferred medium
• The electronic options, online, iPad
• Different portfolios for different audiences
Editing for impact
• How many images to include
• Showing diversity or one project
• New work versus old work
Creating an effective presentation
• Planning and executing a successful meeting
• Work for purchase
• Work for exhibition
• Group shows and one-person exhibitions
• The all important follow up
 Marketing your portfolio
• Social Media
• Call for entries
• Publications
The workshop will conclude with a group review of all the participant's portfolios. The group will be asked to come up with suggestions and improvements. This workshop will be limited to 15 participants and is an opportunity not to be missed.
Date:  Saturday, October 13, 9AM – 4PM, with a 1 hour lunch break
Bio
Neal Rantoul is a career artist and educator. Rantoul's work is extensively collected and is included in numerous prestigious collections such as the Boston Museum of Fine Arts, the Houston Museum of Fine Arts, the Kunsthaus in Zurich, the Biblioteque' Nationale in Paris, the High Museum in Atlanta, to name only a few. He has received numerous awards and residencies including the Marion and Jasper Whiting Foundation grant, Lightwork and Hambidge Center for the Arts residencies, Visiting Artist at ICP's Lake Como Workshop in Italy. Mr. Rantoul is the author of several books of his photographs, among those are : "American Series" published in 2006, "Cabela's" published in 2009, "A Year" published in 2010, "Wheat" published in 2011, "Collections" published in 2011 and his most recent "Rock Sand Water",  published in 2012. He has recently retired from 30 years as head of the Photo Program at Northeastern University in Boston and is currently devoting his efforts full time to making new pictures.