Learn all about Lightroom Output: export, create books, slideshows, prints, and custom web galleries in this new workshop with Adobe Certified Expert, Kathy Tarantola.
Now that you have fabulous images, how do you share them with the world? Luckily, Lightroom gives you incredibly customized ways to output your images working in the various modules like Book, Slideshow, Print and Web.

There are so many options, that these Lightroom modules can be confusing. But once you begin to work with them, you will be delighted with the variations for creating your own custom output, whether it be a hardcover tabletop book, slideshow or gorgeous color corrected prints.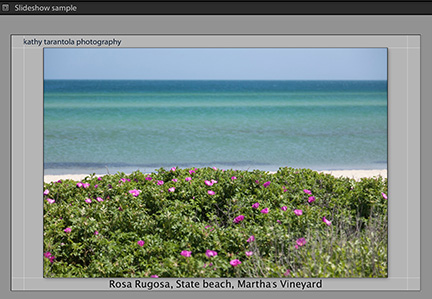 Class One: Exporting and Slideshow Module Tuesday night May 10th 6:30-9:00 pm
Web size, print size, ppi, dpi, resolution, color space, compression, pixel dimensions – how to make sense of all of this?
You will come away from this first class of the Output Series understanding all of these options as well as learning how to watermark your images to put on the web, save export templates for these various output usages so that with the touch of a button you can export to the proper size and specs, and how to manage the workflow of exported images.
In addition we will spend time exploring the slideshow module to learn how to best create slideshows that are visually pleasing, using text overlays, background images, and creating and saving multiple slideshow templates.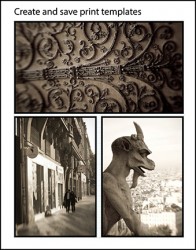 Class Two: Print and Web Module, Tuesday night May 17th 6:30-9:00 pm
You can customize the Lightroom default print templates for various paper sizes, save them, and print directly from Lightroom utilizing custom paper profiles for the best reproduction on a variety of paper surfaces.
We will cover soft proofing in the Develop Module to get your images ready for the best color reproduction possible.
Even if you don't have a printer at home, we will discuss how to properly export your images for file delivery to custom labs like DSI, with all of the settings imbedded in the file.
You will also be choosing 3 of your images to have printed at DSI. We will work on color correcting and soft proofing them using the correct paper profiles to ensure a stunning print.
Your prints will be ready by the final class for you to take home.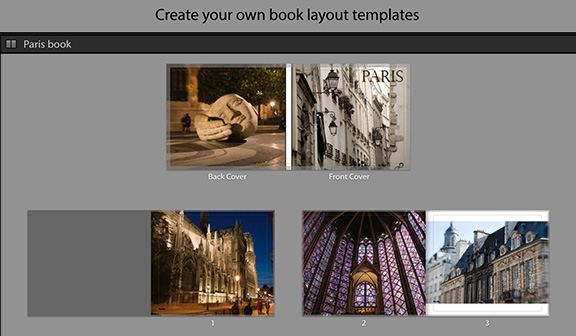 Class Three: Book Module, Tuesday night May 24th 6:30-9:00 pm
In this class we will work to create beautiful layouts for making a book from your photographs.  Creating a book can be as simple as letting auto layout do the work for you, or by using the various preset page layouts and text options, with minimal effort, you can tailor your book to suit your vision.
By the end of the evening, you should have the beginnings of a book design that you can save as a template to create a very fine book. Lightroom has partnered with Blurb custom publishing for simple ordering, or you can export your layout to a PDF or jpegs.
When: Tuesday Nights, 6:30-9:00, May 10, 17, 24
Where: Digital Silver Imaging, 9 Brighton Street, Belmont MA
Fee*: $249 (Includes 3 12×18 prints, a $72 value)
Instructor Bio: For over two decades, Kathy Tarantola has been sought after as a commercial and editorial photographer working throughout Boston and New England. Kathy is an experienced instructor having conducted photography workshops across the US and abroad. She is an Adobe Certified Expert in Lightroom a respected member of the photo community and has served as Co-president and board member of the New England chapter of the American Society of Media Photographers (ASMP).
*Refund Policy: Because our instructors commit their time to workshops and space is limited, our refund policy is as follows: Cancellations 2 weeks prior to the workshop will receive a full refund. Cancellations a week before the workshop date will receive a 50% refund. All other cancellations will not receive a refund but may apply 50% of the workshop fee to a future workshop of the same or greater price. You must notify us of your cancellation or inability to attend via email. (info@digitalsilverimaging.com).