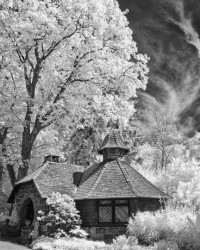 Welcome to Digital Silver Imaging! We give you two quality options for our $25 poster print special. The first is a Real Black & White silver gelatin  print made on light sensitive Ilford RC paper. We take your digital file and project it onto the photo paper then process it in liquid photo chemistry. For Color prints we make museum quality archival inkjet prints on Epson printers with genuine Epson HDR inks. The gold standard in color printing. If you've used our ROES direct-to-print service follow this link to upload your order(the ROES application works for B&W or Color orders) If you are new to Digital Silver Imaging and ROES just keep reading. Use Promo Code FBDEC12.
How to use our ROES Online Service
Our ROES app is very intuitive. We have outlined the process step-by-step below.

Step 1. Follow this link and download the free ROES Java script application. This app automates the ordering process so you get exactly what you want.

Step 2. Once you have downloaded and started the ROES app, click the "start ordering" button
Step 3. Click the green "add images" button to import your images into ROES. You need to have your image(s) in a folder. Note: For best results images need to be between 260-300 ppi at actual size. JPEG format. We also recommend RGB color space for both black & white and color printing.
Step 4. Select your image folder from your computer
Step 5. When your images are in ROES, click on the size of the print you want (a), Drag the image you want to print into the image area (b), and click on the type of print (c), and enter your promo code if you have one (d).

Once you are satisfied click "add to cart" ant the bottom of the screen. You can continue to process more images in the same way or proceed to "view cart" and check out.
Step 6. In the "cart" window review your order. If you are making multiple prints they will all appear in this window. You can delete individual prints or all orders and start again if you want to make changes. You also have other options such as rush shipping, and alternative ship-to address if needed. Click "complete order" when you are satisfied.
Step 7. In this window you will enter all your personal and payment information. Finish by clicking the green "place order" button to complete. You will receive email confirmation of your order. Done!

Offer expires 12/31/12