Here is a Bingo Card of ideas to keep you engaged in your creative practice. Dig deep into areas of interest, experiment in new techniques, discover new resources and build new relationships. Your creative toolbox will expand while your photo community roots grow strong.
BINGO
Be a student. Here is a list of courses to choose from compiled by the creative mavens at Don't Take Pictures. https://www.donttakepictures.com/
Initiate playing a daily round of Punctum Practice – a photo-centric Concept Aware® tool. Select 10 random images from a magazine or online at sites like Foto Fever. Seek diversity mix genres, timeframes, processes, and taste level. Set a timer for 1 minute and write 10 reactions to each photo. This exercise increases your visual vocabulary. This growing list of words can be useful to how you write about your work. Punctum is the emotional impact of an image – you want to cultivate this in your images.
Never been to Paris Photo or Foto Fever? Go now! Take a virtual tour and/or listen to each of the photographers at Paris Photo discuss their creative practice on the Paris Photo website. Foto Fever's mission is to offer price points which encourage collecting. They will send an artwork and information to your inbox each day when you sign up..
Go back to kindergarten. Two ways to do this – tear magazines, catalogs, paper ephemera -including text and images- anything that sparks a response. What grabs your attention? When you have complied 15 – 20 pieces start to arrange them into a collage which pleases you – no rules. The second method is to take screenshots online and create a folder of image and text to arrange. Take a photo of your creation. These mood boards offer insights into your visual propensities. They may spark an idea for your next project.
Object study. Pick one object or place to photograph every day. This will increase your observational skills.
Special Offerings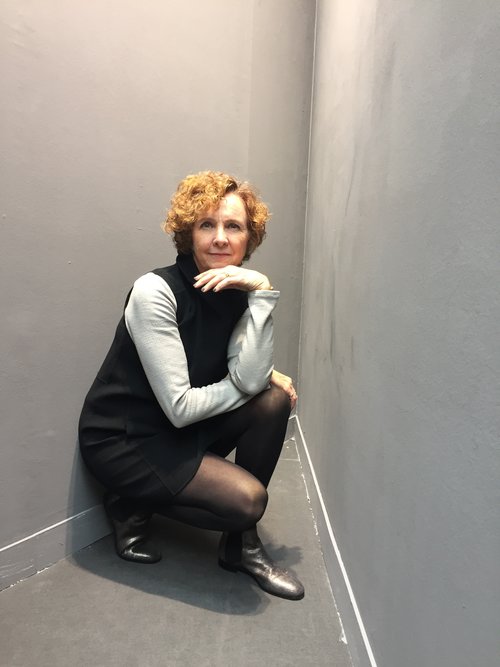 To Find out more about independent curator, portfolio consultant, lecturer, and the creator of Concept Aware® visit the website of J. Sybylla Smith.