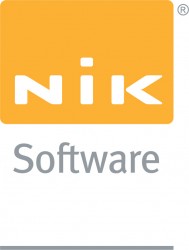 Digital Silver Imaging is pleased to announce a free webinar with Dan Hughes from Nik Software on Thursday Sept 20th at 9pm Eastern (6PM Pacific time zone).  Dan will spend an hour demonstrating how to work with the various plugin filters from the Complete Collection by Nik Software, including Dfine for noise reduction, HDR Efex Pro 2, Silver Efex Pro 2 for fine tune control of your black & white images and Sharpener Pro.
We'll help you learn how to streamline your digital workflow and save you many hours of heavy lifting in Photoshop by working with Nik's Upoint Technology and their patented Control Points for fast and easy editing of your files.
This webinar is for anyone, whether you own the software or not.  It's free, but you must register for the online tutorial.
Special discounted pricing for all attendees on Nik Software purchased from Digital Silver Imaging plus special discount printing coupons for our unique black & white silver gelatin printing process or fine art color inkjet printing.
Thursday Sept 20th 9PM Eastern (6PM Pacific)
Registration Required
https://www2.gotomeeting.com/register/714684802