Shooting with Lensbaby Lenses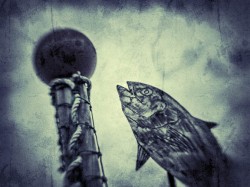 This workshop is an introduction to Lensbaby™ lenses and accessories. The Lensbaby is one of the most unique and beautiful shooting lenses on the market today. Learn how to maximize your art by mastering the use of this amazing lens system. As weather allows we will be shooting outdoors around DSI so bring your tripod and DSLR fully charged to get to work! There will be Composer Pro w/ Sweet 35 Optic lens availablefor Nikon, Canon and Olympus for hands-on demonstration.
A discount coupon for 10% off your next Lensbaby™ purchase will be provided to all attendees.
Note: If you register at by Oct. 5 you are guaranteed a lens for your DSLR, If you register later you may have to share with another attendee of the workshop. When registering make sure you state your whether you use Olympus, Canon or Nikon
Date: Saturday, October 19, 10AM – 12PM
Place: Digital Silver Imaging, 9 Brighton Streeet, Belmont, MA 02478
Phone: 617.489.0035
Cost: $55 per person
B&W Photography with Nik Silver Efex Pro2
There are many ways to convert a digital file from color to B&W, but only Nik SIlver Efex Pro2 gives you the BEST possible results. Working along with the instructor, Stan Godwin, workshop participants will look at the conversion tools available to you in Silver Efex Pro 2 and how to use these tools for superior quality black & white images (a free trial download is available).
As a bonus, participants will also receive a FREE 11×14 silver gelatin RC print from Digital Silver Imaging. Make sure to bring some RAW files of your own to convert in SEP2  for your free 11×14 Print.
Date: Saturday, October 19, 1PM – 4PM
Place: Digital Silver Imaging, 9 Brighton Streeet, Belmont, MA 02478
Phone: 617.489.0035
Cost: $85 per person
Bring your lunch if enrolling in both or get a great sandwich just around the building at the Loading Dock Deli!
STAN GODWIN BIO:
Stan taught photography and coordinated the photography program at Texas A&M University-Commerce (TAMU-C) where he was employed for 30 years. He was the lead for one of the first 5 digital photography programs at a US university. At retirement Stan was the Interim Head of the Art Department at TAMU-C.
Stan has taught over 120 workshops on Cape Cod and in Texas, Oklahoma, Nevada, California, Georgia, Louisiana and Florida and continues to shoot professionally and personally. Stan is a nationally recognized educator of Lightroom, HDR, RAW and Color Management and Profiling. His photographic work has been published in hundreds of magazines, newspapers and books over the last four decades. Stan holds the BFA from Rochester Institute of Technology and the MS from TAMU-C. Stan Godwin Photography Workshops can be found on the internet at www.stangodwin.com. Stan also owns Packet Galleries (www.packetgalleries.com) on Cape Cod featuring antiques, fine art and more.
*Refund Policy: Because our instructors commit their time to workshops and space is limited, our refund policy is as follows: Cancellations 2 weeks prior to the workshop will receive a full refund. Cancellations a week before the workshop date will receive a 50% refund. All other cancellations will not receive a refund but may apply 50% of the workshop fee to a future workshop of the same or greater price. You must notify us of your cancellation or inability to attend via email. (info@digitalsilverimaging.com).