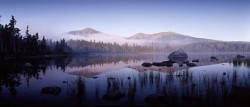 Lightroom is the essential software tool for any serious photographer. Now that you've learned the basics, it's time to delve deeper into the program to really enhance your workflow. Experienced instructor Kathy Tarantola will help guide you through the key features.
This workshop will review and then further explore the Library and Develop modules. With hands-on practice, you will better understand how to manage a post-production workflow that includes hundreds of images. In Develop we will work on finessing the tools, as well exploring other feature panels such as Tone Curve, Hue Saturation and Luminance, and the all important noise reduction in the Detail panel.
Library Module
• Import process optimized • Organizing • Renaming • Presets • Keyword Lists • Using ratings and filters • Working with multiple catalogs • Smart Collections • Better searching • Advanced exporting
Develop Module
• Perfecting tone and color in each photo • Hue, Saturation, Luminance and Tone Curves • Target Adjustment Tool • Applying sharpening and noise reduction • Correcting lens distortion and chromatic aberration • Paintbrush/ Tools • Making great black and white conversions • Presets • Soft Proofing for printing
Then we will have an overview of the Map, Book, and Slideshow Module, but really delve into the Print and Web modules.
Map, Book and Slideshow
• Mapping your photos with GPS• Create professional looking books right from inside Lightroom • Output slideshows and export as PDF or video
Print Module
• Printing packages or single images • Customizing the page layout • Create your own custom print packages • Configuring optimal page set-up and print settings
Web Module
• Create professional looking web galleries using Lightroom presets • Create your own user preset gallery • Manage watermarks and other metadata • Uploading the gallery
Prior experience with Lightroom is necessary; either having completed the Lightroom 101 workshop or having a good working knowledge of the basics of the Library and Develop modules. A laptop computer loaded with the current version of Lightroom 4 is required.
Topics emphasized will be based on student needs and skill level. There will be time for working on images and questions.
Time: Saturday, December 8, 2012, 12-6PM
Place: Digital Silver Imaging, 9 Brighton Street, Belmont, MA
The fee for this course is $149, Space is limited.
WS LR2
BIO: Kathy Tarantola
For over two decades, Kathy Tarantola has been sought after as a commercial and editorial photographer working throughout Boston and New England. Kathy is an experienced instructor having conducted photography workshops across the US and abroad. She is a respected member of the photo community and has served as Co-president and board member of the New England chapter of the American Society of Media Photographers (ASMP).