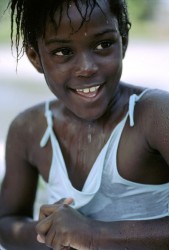 Making a great portrait on location requires education, preparation and the ability to creatively pre-visualize the image before you even pick up the camera. During this 6 hour master class professional photographer and teacher, Jack Foley, will share his proven approach to creating great portraits. Participants will learn how to choose among the many key decisions that go into creating an evocative portrait. Beginning with connecting with your subject, creating a composition that is powerful, background and lighting that complements and shapes and much more. Foley will give you the tools that are essential for mastering location portraiture.
"A portrait is not made in the camera but on either side of it." – Edward Steichen
This workshop will be a combination of lecture, demonstration and hands on exercises. Participants will be shown how to utilize and shape light from natural sources (both direct and modified) and simple speedlights. Participants need to bring their camera, lenses, and on camera speedlight(s). A portion of the class will also be conducted outdoors so appropriate dress is required. Come prepared to photograph. You will also be asked to sit as a subject as this is an important part of the learning process.
Early Registration Bonus: All participants that register early will receive a free 11×14 Real silver gelatin black & white RC print or an 11×14 Museum Quality inkjet print.
Who should attend?
This workshop is designed for intermediate to advanced photographers with a solid understanding of their camera and camera controls. If you have any questions please send us an email.
9/14/12 – We regret that due to a scheduling conflict this Master Class has been cancelled. We will attempt to offer this master class in the future. We apologize for the inconvenience.
Instructor Bio: Jack Foley
Jack Foley began his career shooting life style and fashion while assisting with some the best photographers in Boston. Foley built a solid command of his photographic skills and moved into commercial still life work creating images for major manufactures and retailers. He spent many years shooting fashion, portraits, magazines and fashion manufactures across the country. He is currently teaching at Boston University Center for Digital Imaging Arts where he loves sharing what he has learned with his students.