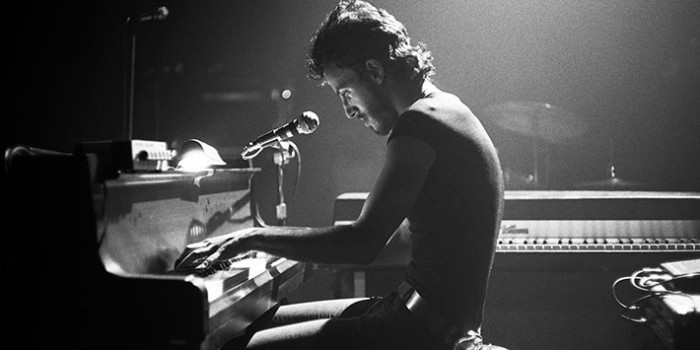 Glory Bound, an exhibition of photographs currently showing at the Pollak Gallery on the Monmouth University campus, features the work of photographer Barry Schneier. During the 1970's Schneier photographed many of the giants of rock and roll on their way to stardom.
Glory Bound includes 13 images from Bruce Springsteen's 1974 performance at the Harvard Square Theatre, some which have never been exhibited, as well as 70's images of Patti Smith, Van Morrison, Jackson Browne, Boz Scaggs, Joan Armatrading, and others.
Schneier's images have been collected by Paramount Pictures, Los Angeles, Rock and Roll Hall of Fame, Cleveland, The Grammy Museum and The New England Folk Music Archives. Barry's photographs can be scene at several galleries and his web site www.barryschneierphotography.com. 
Generous support for this exhibit has been provided by Gallery: 591974, a fine art photography gallery in Massachutsetts (www.gallery591974.com) and Digital Silver Imaging www.digitalsilverimaging.com, a fine art digital imaging lab that employs the latest digital equipment and editing tools to produce museum quality B&W and color prints. 
Glory Bound will be on Exhibit 9/2 – 9/30/2014
The Pollak Gallery is open from 9:00 am to 7:00 pm Monday – Friday
All gallery events are free and open to the public.
For more info contact: Monmouth University Center for the Arts events www.monmouth.edu/arts or call 732.263.5715.