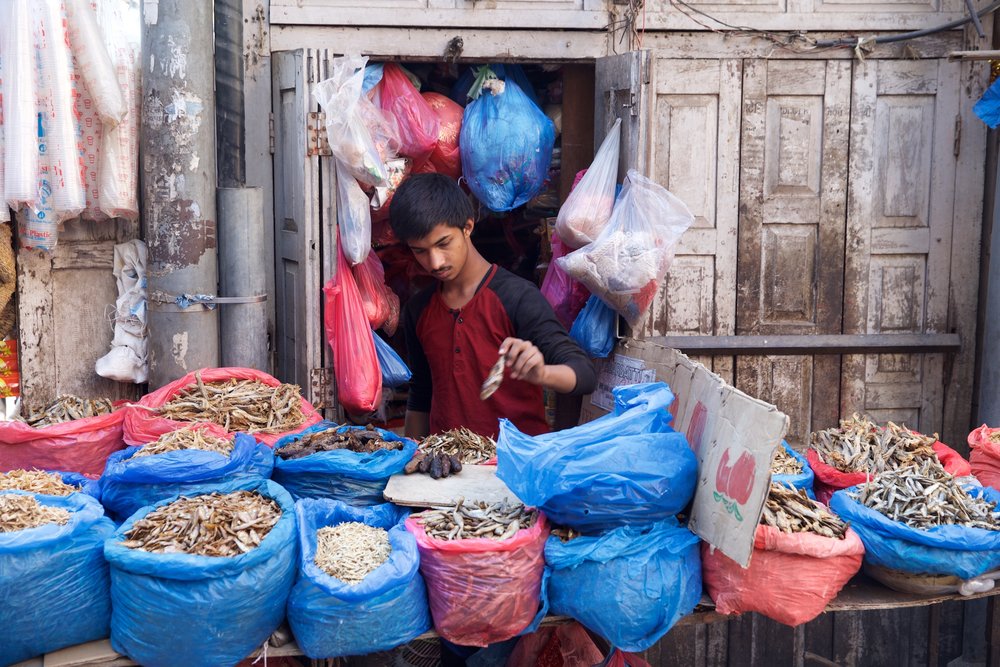 Camera Odyesseys
Date: October 14, 2020
Nepal and Bhutan are alive with mystery, color and culture.  The history is all around you.  Creating images with the locations and people will be unlike any other place in the world.
Bruce Byers, Professional Photographer
has worked extensively with great guides in Nepal, Gopi Chandra Bhusal and in Bhutan, Kinley TTshering to design this trip to ensure that you will be able to create once in a life time images. The streets, countryside, people, festivals and much more will be alive with color and mystery. Bruce will lead you on an adventure of a lifetime. Come create. Photographers of all levels and those that enjoy to capture where they travel are encouraged to sign-up.
It will be the rice harvest season giving us the yellow fields at festival time. The places we will go are off the beaten path at the right time of day. The history of Nepal and Bhutan will inspire you to create. The friendly locals and rich culture will embrace you with its kindness, music and art. We'll travel from the busy city, to a private farm, all while being transported to the villages of the past.  Whether you're a seasoned photographer or just want a group of like-minded people to travel with, this trip caters to all.
NEPAL:
Home to the majestic Himalayas and ancient Kingdoms, Nepal is more than just about mountains and trekking! Experience century old Hindu and Buddhist practices, colorful villages dotted with ancient architecture and temples, and luscious jungles filled with wildlife. With 131 ethnic groups, Nepal is one of the most cultural diversified countries in Asia and every corner has its own unique story to tell. Come discover this magical land of ancient traditions and several World Heritage Sites.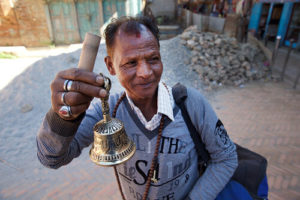 This tour has been designed to enjoy Kathmandu City (1,350 meters), capital city of Nepal and also called as city of UNESCO, hosts around 7 world heritage sites and Chitwan National Park (CNP) in the south. CNP covers the total area of 932 squares km in the Terai region. Visit to CNP provides travelers to enjoy culture of local Tharu People, Jungle Safaris, Canoe Ride, Crocodile breeding centre, visit to local Tharu Villages and many more in the lust green area.  CNP hosts famous for one horned rhinos, Bengal tiger, deer, snake, Gharial and many other species of flora and fauna. This is the perfect tour to experience local culture, people, food, heritage and specially, the time of rice harvesting season. Pokhara, which is around 210 kms from Kathmandu on west is a natural and adventure hub. This is the gateway to Annapurna Region and considered as one of the cleanest cities of Nepal. From every corner of town, the close proximity of mountain gives you the feeling of just standing in front of mirror.
BHUTAN:
This beautiful tour around Bhutan's most scenic places takes us to the country's finest locations with an unparalleled diversity. We will be in the right places at the right times to capture with our cameras. This is the perfect trip to experience the delight of crossing high hills as well as the wide windswept meadows filled with wildflowers, across sleepy hamlets, through fragrance filled forests, rice fields and orchards. There is no real trekking that requires outdoor camping with exhaustive long day walks; but it has moderate hikes and excursions to villages from the comforts of your Hotel. An active vacation without roughing it! The itinerary covers the regular tourists' sites, as well as many off- the-beaten places. Walk out to visit villages, farms, and monasteries and ancient temples from the towns of Paro, Thimphu, Punakha, Wangdue Phodrang and travel as far interior as to the Bumthang District. Between the drives, we shall make unplanned stops at local villages. All of our small group departures are scheduled to attend the local festivals and therefore some parts of the itinerary may be revised slightly to incorporate these colorful.
BUMTHANG JAKAR FESTIVAL-2020
Bumthang Jakar Tshechu Festival lasts for three days. Its official Jakar or Bumthang District's Official Festival of the year and the Festival happens inside the gigantic Jakar Dzong. The whole district of Jakar or Bumthang remains closed for three days to witness the annual Bumthang Jakar Tshechu Festival. Tshechu are always conducted or ending on the 10th Day of a Bhutanese Calendar month as the term Tshechu means the tenth, which is widely celebrated as Birth Anniversary of Guru Rimpoche, The Second Buddha. Tshechu's are organized in all 20 Districts of Bhutan and each district performs at different months from one another and its more like a New Year Celebrations and it's both happy celebrations for the citizens as well as big day of offerings to the Guru Rimpoche and other local deities.
There will be both mask dances by the Buddhist Monks as well as songs and dance from the local villagers. It's an annual event and during Tshechu period all Govt and Private including schools and farmers remains holiday. It is an important event as all related folks from across the country comes together and discusses the important issue and prays together for a successful year.
BUMTHANG JAKAR FESTIVAL IS FROM 24TH TO 26TH OCTOBER, 2020.
Paro International Airport, the only Int'l Airport in Bhutan, has a very good connection with Kathmandu International Airport with just 50 minutes flights passing by alongside of the Himalayas including Mt. Everest, Mt. Kanchenjunga in Nepal and Mt. Jhomolari and many others in Bhutan. The flight itself is a life time memory for those who are fond of mountains and natural landscape.
Price of workshop  $6550 Double occupancy
$620 plus for single occupancy
Sign-up by June 20th for $150 off trip cost.