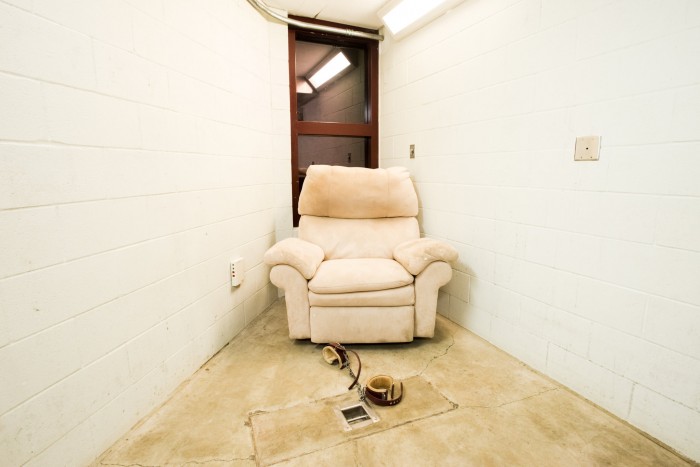 Most profiles of photographer Debi Cornwall start something like this—Harvard educated civil rights lawyer. That intro causes most people in the arts to read on and wonder. For most of us who attended art school, sloshing photo paper in trays of developer, or pushing paint around a canvas, cannot conceive of leaving such a high-powered career to become an artist. The fact that an individual would commit the time, effort and dedication to reach the highest level of a professional career and make such a dramatic change in course is perplexing.
However, once you get to know Debi Cornwall it all starts to make sense. Our paths crossed when we sponsored a container of her work at the Photoville 2015 in Brooklyn. We printed her exhibition, Gitmo at Home, Gitmo at Play (Gitmo on Sale). Her work is a nexus of environmental portraiture and landscape, amazingly captured at what is arguably the most secure and bizarre prison camp in the world, Guantánamo Bay, Cuba (Gitmo).
Debi Cornwall's bio states, "…having returned to creative expression in 2014 after a 12-year career as a wrongful conviction lawyer. Now, my values as an advocate and trained mediator, as well as my background representing innocent DNA exonerees, inform my visual work. My photographs marry empathy and dark humor with structural critique."
How does a photographer gain access to one of the American military's most controversial facilities? I guess having the drive, and intelligence of a Harvard educated civil rights lawyer doesn't hurt. But there is far more to Debi Cornwall and her images than there unique perspective on a world few get to see. The images show a humanity and empathy for both the detainees and the military, even though we never see a prisoner or the face of any US soldiers. The seemingly banal scenes are full of subtle detail that tell a powerful story that no government sensor could eliminate.
The political football of Guantánamo Bay continues to bounce back and forth with little regard of those impacted on either side of the razor wire. As of the writing of this post we continue to work with Debi, and we hope that her import work gains the exposure that it deserves.