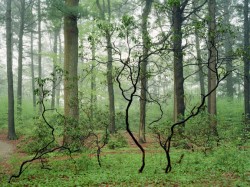 Digital Silver Imaging is proud to be listed a Hahnemühle Certified Studio. To become a Certified Studio a lab must be selected by Hahnemühle and meet stringent quality standards.
For our customers Digital Silver Imaging's certification means that our inkjet prints meet or exceed the highest levels of excellence. Our facility and staff also demonstrate and utilize the materials and methods set by Hahnemühle.
Maintains certified workflows and guarantees perfect prints in consistent quality
Advanced education level with regard to archivability / longevity
Competence in FineArt Inkjet Printing Workflow
Fully Implementation of the Colormanagement Workflow
Standardized light color matching conditions
Softproof-Possibilities
Knowledge of the non-destructive image processing
Proper usage of stated fine art inkjet printers
Usage of Hahnemühle FineArt media
We'd like to thank Hahnemühle for nominating us and taking the time to visit our facility and train our staff. We know that our customers will benefit from our continued partnership with Hahnemühle.
To find out more about Hahnemühle Certified Sudio program follow this link.